Greetings, Billy from Robotique checking in for a minute. First off, a big fat shout to the other Jammers; it's an honor to hang tough with you all in the virtual world.
Now down to the gritty.
I missed
Alan Braxe
and DJ Falcon when they recently came through New York City. Though French house has moved from the funky disco-influenced filter madness of ten years ago to the electro-influenced big-breakbeat sound of the Ed Banger crew, most of the original DJs and producers are still involved (Daft Punk anyone?).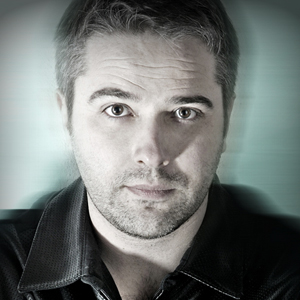 Braxe was an integral part of the early days and although his style has adapted a bit to the harder electrified beats of the contemporary scene, you can still go back and find those earlier funky gems in his catalog. For those who are not in the know,Braxe got his start in the mid-90's and he broke along with Da Punk's Thomas Bangalter and another cat named Benjamin Diamond as
Stardust
when the trio produced the anthemic and timeless "Music Sounds Better With You". Since then Braxe has worked closely with bassist Fred Falke and has remixed everyone from Justice to Bjork.
Though the majority of his tunes are still widely available, there are some bootlegs that are credited to him. One such tune is "Funk Bitch On Tha Bass". There is essentially no information on this track at all around the net and I've never seen a vinyl copy, though white labels may exist. It is a funky house workout with the obligatory sped-up female vocal lick, filters and choppy edits; definitely an artifact of late 90's French dance music. If you find more info on the track, let me know. In the meantime, grab a croissant, some freedom fries and get greasy.
Alex Braxe -

Funk Bitch On Tha Bass

(192kbps)